Sunday, March 2, 2014
The Front Porch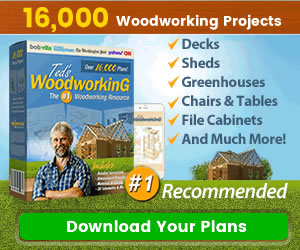 I hope you had a wonderful weekend! Over the weekend we finished our front porch remodel. Yesterday afternoon I went outside with Rosetta, propped my feet on the coffee table and as we swung back and forth listening to the birds chirping, the feelings that came over me were exactly what I had hoped to accomplish with our project. More than anything, I just wanted to create a space to enjoy the outdoors that was comfortable, relaxing and peaceful.
BEFORE
This was a "before" picture I found buried. It was taken about 6 months after we moved into our house. My style has changed a bit over the past few years and weve done some yard work, but the elements (round aluminum columns, vinyl shutters, light fixtures, etc.) have all stayed the same until recently.
AFTER
The biggest transformation was building square columns on the porch. Justus and I have wanted to do this since the day we moved in, but as it always go, weve had to prioritize. The columns completely transformed the look of our house... it was so exciting to see the exterior come together. Justus actually just framed around the existing columns and then it was time to use wood filler, caulk and paint. (The UPS man probably thinks Im crazy as he drove by three days in a row last week while I was still puttying and sanding.) I mentioned in an earlier post that we also removed the shutters and it instantly gave the front porch such an open feeling.
Our front porch is huge, so I really wanted to focus on creating a couple different seating areas that would invite somebody to sit down and relax.
Justus gave me the swing a couple years ago as a birthday gift but Ive always thought how nice it would be to have a place to prop feet. So I came up with a basic design and asked (okay, begged) Justus if he would build us a couple pieces of matching furniture for the porch.
I love what he came up with. Once he finished building, I stained the pine and sealed it. I wanted something that was simple, yet had that farmhouse plank appeal.
The coffee table also doubles as a bench if we ever need extra seating.
The "tray" on the coffee table is an old box (from the 1950s) that my father-in-law had... he gave me a few of them and on this one I removed the lid to convert it into a tray we could use outdoors. The rope handles are just perfect.
To complete this seating area, I added a natural
seagrass rug
and some
outdoor pillows
from Lamps Plus.
We still have the same four
flower planters
we built last summer and right now theyre packed with Vinca (my favorite annual for shade).
In the background you can see our chicken house.
On the opposite side of the porch, I created another seating area, but this one had to allow for a walkway as the driveway is to the right of the porch (you can vaguely see the gravel in this picture) and we come up on this side of the porch.
Justus also built this side table and it has the same design as the coffee table. I really wanted a little table here so there was a space to set down drinks, etc.
And of course there had to be room for accessories, like a

lantern

(smile)!
This is the Mini Penny hydrangea I recently planted... I love its pale pink blooms.
I also gave the front porch a fresh coat of paint. Its just a shade darker than what it had been.
These
light fixtures
are really what inspired the entire look of the porch and prompted me to go with soft grays... I love how the nickel color gives such a light, fresh feeling.
If you missed the post about our front door makeover, you can catch up
here
.
Thanks for reading... I hope I havent bombarded you with pictures! If you have any questions, feel free to ask (smile)!
P.S. You may have noticed that somebody had a lot of fun running back and forth sampling the lemonade while I was taking pictures!
Porch Posts:
Source List:
Door Paint: Benjamin Moore Essex Green Semi-Gloss
Porch Paint: Valspar Satin Porch & Floor Paint Light Gray
Column Paint: Martin Senour Great Life Exterior Bright White Semi-Gloss
Furniture Stain: Rust-Oleum Ultimate Wood Stain Sunbleached
Furniture Sealer: Satin Polyurethane
Door Hardware: Rust-Oleum Universal Titanium Spray Paint
Porch Rockers: Cracker Barrel and Wal-Mart
Porch Swing: Purchased locally and made by a craftsman in Nashville
Lamps Plus Seagrass Rug 5x8
Lamps Plus Maxine 18" Outdoor Pillows
Lamps Plus Galvanized Steel Round Tub
Lamps Plus Kichler Energy Star 12" Outdoor Wall Sconces
Lamps Plus Rustic Iron Candle Latern
A huge thank you to Lamps Plus for providing me with all their fabulous outdoor decor items!