Wednesday, February 19, 2014
TGIF Project Updates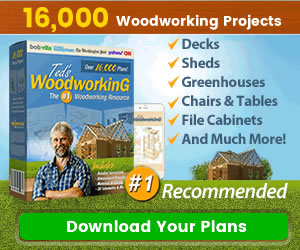 Hi Everyone,
Well, its been a really busy week but I did manage set aside some time to work in the shop and I finished several projects. Here they are:
Laminated red bowl-youll remember that several months ago I laminated a turning block out of kempas, cumaru, rosewood, and hickory. I finally got to it and turned it into a bowl:
This wood was super hard and it has taken me almost a week of work to get it hollowed out and finished. It has thicker than usual walls and bottom so its heavy. But it wont tip over and its very stable. It will make a lovely present for someone.
Next, I made another laminated block out of hickory and black walnut. Im not if I showed you photos of that or not. But I did get it made into a platter and I finished just a short while ago:
This is a large platter and its going to be a gift to a friend in the coming weeks.
Lastly, at the urging of my husband, Ive begun making cutting boards again. I had a large piece of ash wood and a week or so ago I posted a photo of the first cutting board I made out of it. This is the second board I made yesterday evening:
This was cut from the crotch of a tree and thats why it has the irregular grain pattern. It has some surface checking but its still perfectly usable as a cutting board.
Lastly, I finished the salt and pepper shaker out of cherry and they did not really come out as well as Id hoped:
Im just not set up for small items. Im going to have to work out a better production method too. So the salt and pepper shakers wont be a part of the SWW lineup for the time being.
Im really tired! And all the turning and sanding has left the wood shop a real mess so Im going to have some hot tea and then go down and clean up a bit. I may make several more laminated blocks-Id like to make some large, laminated cutting boards and if I do Ill post a discussion and photos.
Well, its Mothers Day weekend and for all of us who are moms or step moms or grandmothers, I hope you all have a terrific weekend and a great year ahead.
Thanks for stopping by and Ill see you all soon.
VW