Monday, February 10, 2014
Updated Master Bedroom Pillows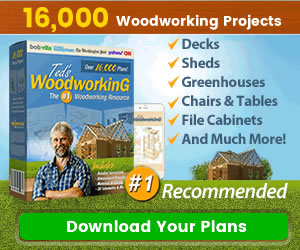 Yesterday I made a new sham for the throw pillow on our bed. I knew better than to photograph it with the Greek Key sham ... because now I really like it. I think Im going to have to find a way to make the Greek Key work. Check out yesterdays post for more info on what went wrong with my sham.
For my new pillow, I used the same fabric, Waverly Enlightened Pumice from the fabric wrapped table and added a small yellow pom pom trim.
Ive gone over simple envelope shams before, but in case you missed it, heres how to make one:
Measure the existing sham or use the measurements from the pillow (mine was 25"x15"). For a fuller pillow you want to shrink the measurements by about an inch (based on the pillow measurement or if the existing sham is baggy.)
Add about .5 inch for seam allowances on all sides. Cut the front (26"x16") and the back should be a few inches longer. Cut the back into two pieces (14"x15" and 17"x15") or total 5 inches longer than the front. Remember to allow fabric for seam allowances and try to make your cuts as straight as possible, this will help in lining it up later.
I purchased half a yard and didnt have enough for the back piece, so I took the extra width from my first cut and sewed it on the end of the back piece. I covered it by the top of the envelope, but could be fun in a different color too!
For the back pieces, finish the edges that will make up the envelope enclosure by folding .5 inch ironing, and folding another .5 inch, pin and then sew those two edges.
Assemble the pieces inside out.
Pin and get ready to sew!
I started the pom pom trim by pinning just the first few inches in place, I then sewed slowly and put it in place as I went. Since the pom pom trim is so skinny, it can be very easy to miss when you are sewing. Once I placed it, I found it helpful to guide it through with two fingers on either side of the pom pom, a few inches in front of the needle. A reminder to go very SLOW so you dont accidentally sew over your finger, always move your finger when it is close to the needle.
I did miss a few spots, so I went back and hand stitched the openings.
Isnt the pom pom trim fun? I love texture that it adds!
I also added new sheets (Tahari from TJ Maxx) ...
I did a little more research and think I have a better idea of how to make the Greek Key trim work, Im about 90% sure it will work ... check back!